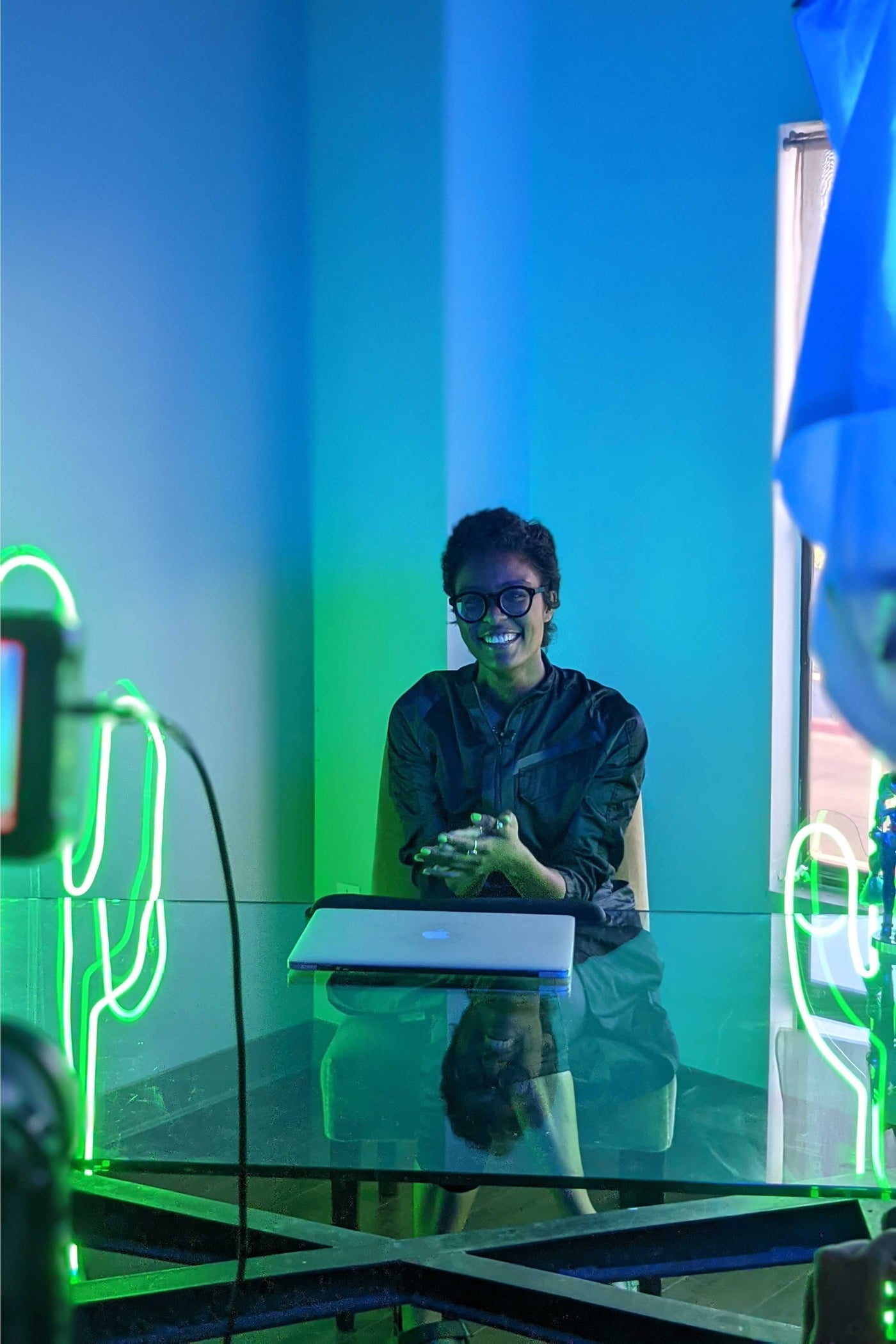 What is Neon Cowboys®
Neon Cowboys® is an iconic fashion technology brand brought to life by Asia Hall. Our expertise and ingenuity lie in crafting western-inspired, light-up apparel and accessories. Our mission is simple: let's party in an inclusive and diverse Americana culture where we all glow together. We exist to cultivate unapologetic joy, acceptance, and pride in spirited individuals who thrive in the heart of good times. With our light-up apparel and accessories, we empower our customers to radiate from within.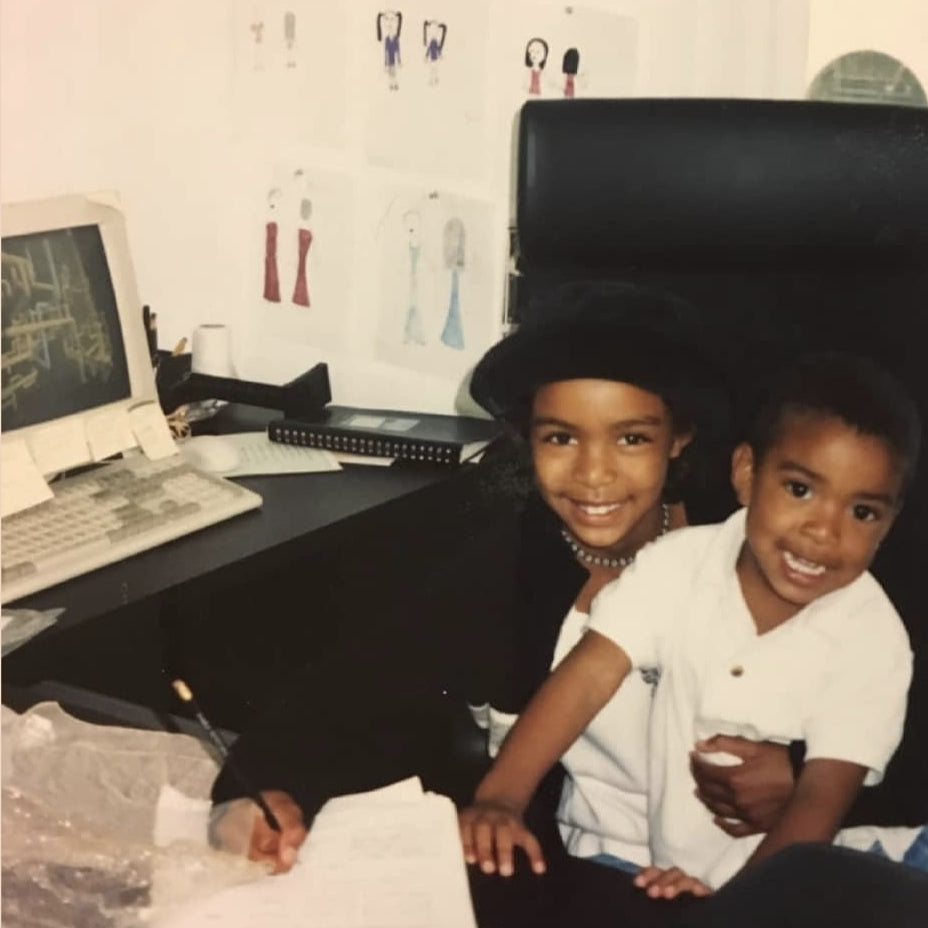 Born in High Fashion
Asia's roots in the world of high fashion run deep, with a couture designer father, Kevan Hall, who served as the creative director at Halston during her formative years. Armed with a unique blend of bachelor degrees in Computer Science and Art, Asia's dream was to fuse fashion with technology, delivering products that light up any event and create lasting memories.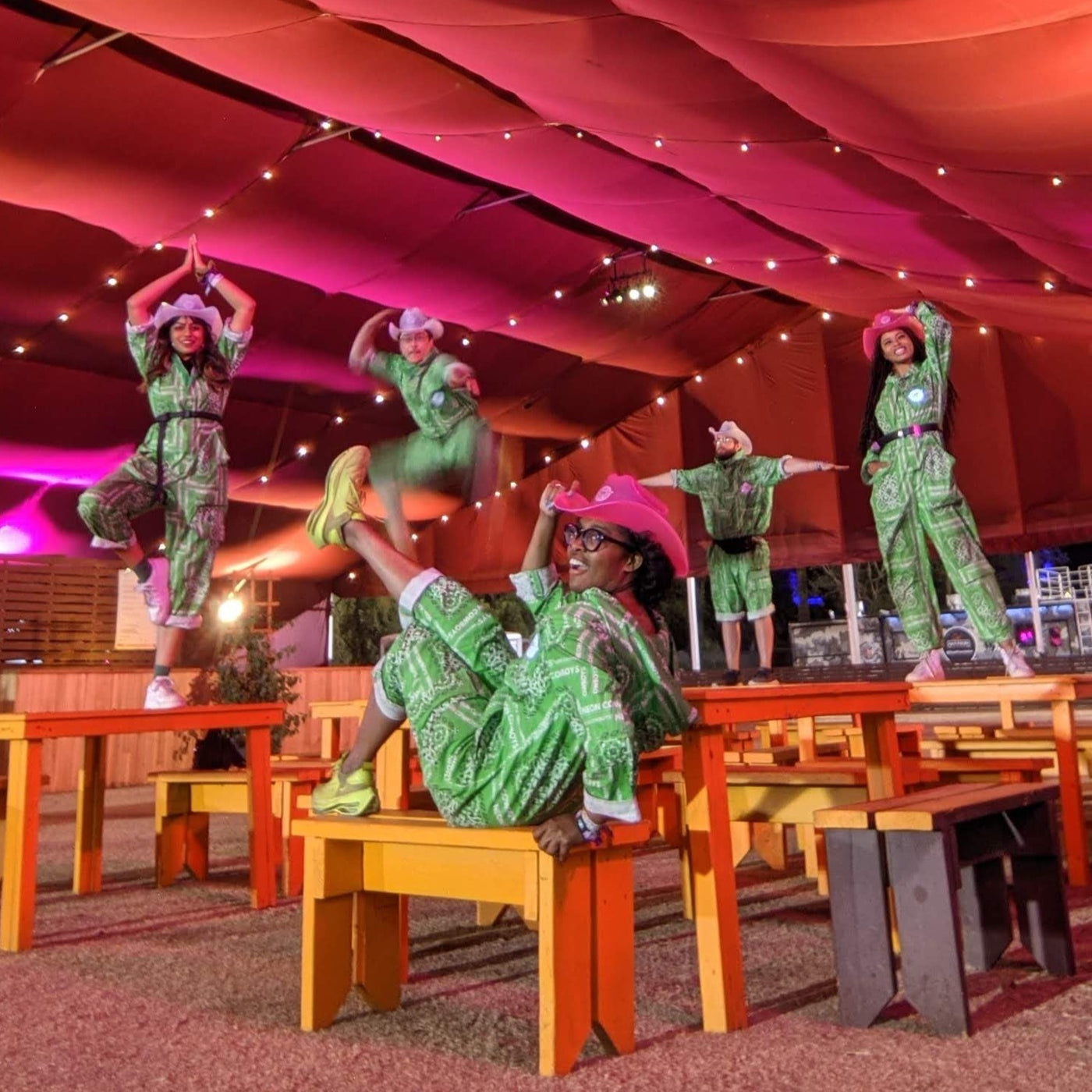 An Inspiring Vision
As a Black and Chinese woman-owned business, a crowning achievement was securing a utility patent for Asia's groundbreaking invention, the original "Neon Cowboy Hat." Our commitment to innovation and light knows no bounds, so stay tuned; you never know what new fashion tech pieces we'll wrangle up next. 🌟🤠