Let's Party
in an inclusive & diverse Americana culture where we all GLOW together.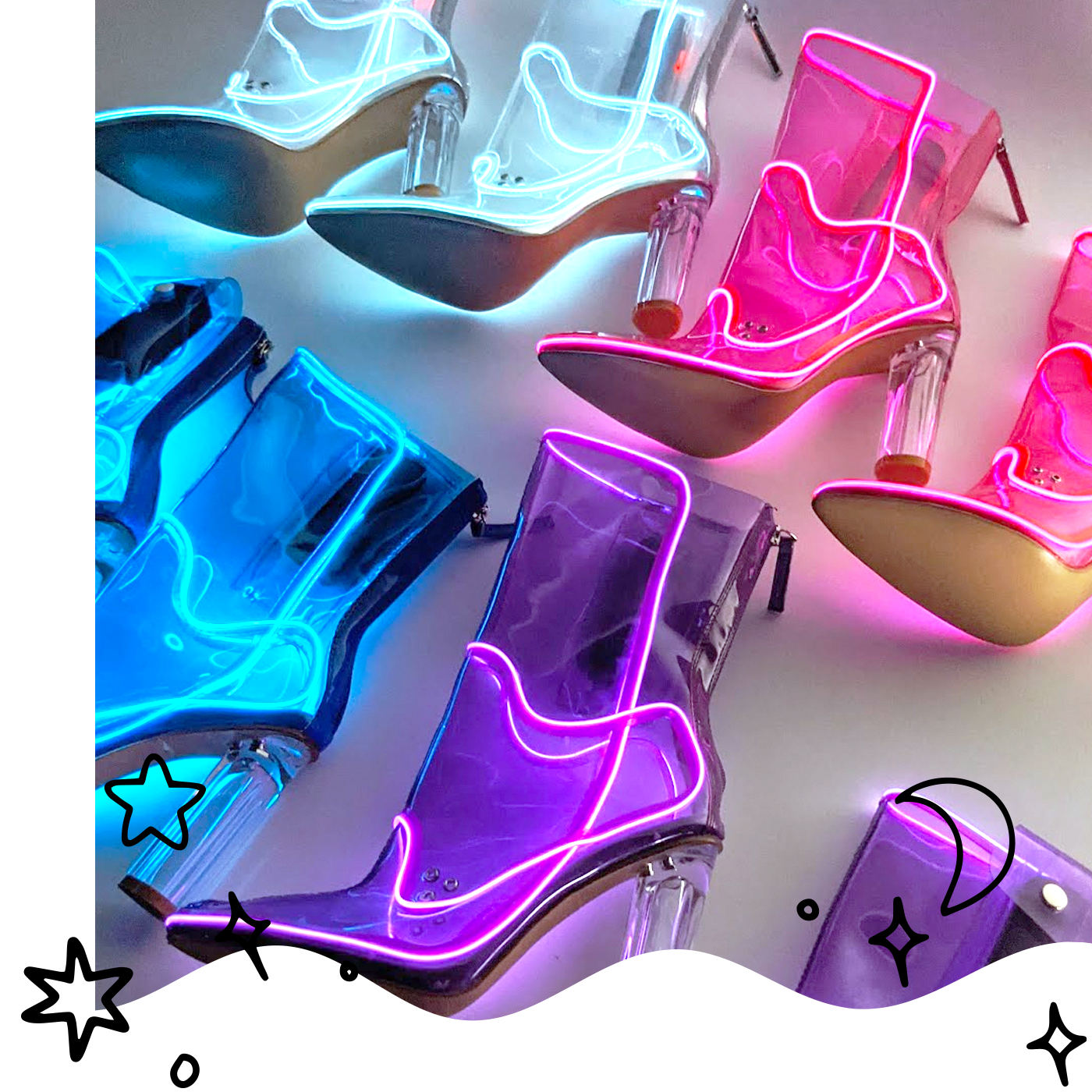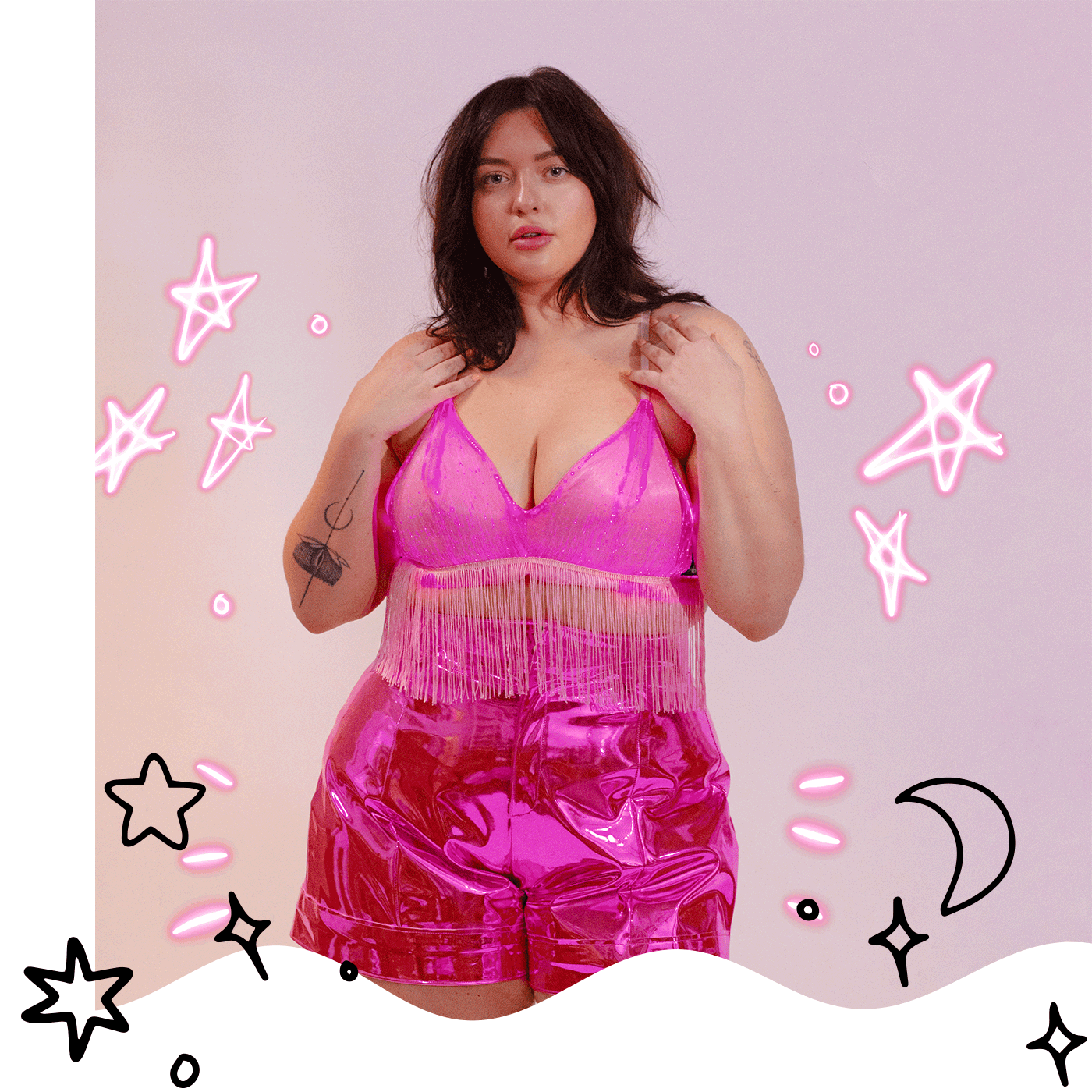 More Fabulous Neon:
You've Never Seen Shoes Like These Before
Create a new rage in the fashion world when you pair your look with our signature Out Past Midnight Boots.
More Fabulous Neon:
Couture In Lights
We produce wearable tech pieces for celebrity, TV, film, and red carpet events. We also produce custom couture, made to measure just for you.