Are you looking to add some whimsical charm to your pet's wardrobe? Look no further than our bling cowboy hat! This accessory will not only make your furry friend the star of the show, but also transport them into a world of fantasy and adventure. Get ready to roam the wild wild west with your stylish and dazzling pet!
The Ultimate Pet Fashion Statement: Bling Cowboy Hats for Fantasy Fun!
Make a bold fashion statement for your furry friend with these dazzling bling cowboy hats! Designed for ultimate fantasy fun, these hats will transform your pet into a stylish and playful fashion icon. With their unique and intricate designs, your pet will be the envy of all their furry friends. Made from high-quality materials, these hats are both comfortable and durable, ensuring that your pet will turn heads wherever they go. Get ready to let your pet's personality shine with these bling cowboy hats!
Mini NC Hat
Elevate Your Pet's Style with a Bling Cowboy Hat: A Touch of Magic!
Give your pet's style a boost with a bling cowboy hat that adds a touch of magic! This stylish accessory will make your furry friend stand out from the crowd and bring a smile to everyone's face. Whether you're going to a doggy playdate, a costume party, or just taking a stroll in the park, this hat will amp up your pet's fashion game. With its sparkling accents and adorable design, your pet will feel like a true superstar. So, why wait? Elevate your pet's style and let them shine with this fabulous bling cowboy hat!
Express Your Pet's Playful Side with a Bling Cowboy Hat: Let the Fantasy Begin!
Neon Cowboys® Hat
Get ready to see your furry friend in a whole new light with our Bling Cowboy Hat! Designed to bring out your pet's playful side, this stylish accessory adds a touch of whimsy to their everyday look. Made with high-quality materials and adorned with sparkling bling, this hat is sure to turn heads wherever your pet goes. Let the fantasy begin and let your pet shine like a true cowboy or cowgirl! They'll be the talk of the town in no time. So, embrace their inner adventurer and give them a style that's truly one-of-a-kind.
Unleash the Glamour with a Bling Cowboy Hat: Transform Your Pet into a Fantasy Icon!
LED Starlight Projectors for Roller Skates
Give your pet the ultimate style upgrade with our Bling Cowboy Hat. This accessory is designed to unleash their inner glamour and transform them into a fantasy icon. Whether you have a dog, cat, or even a rabbit, this hat is adjustable to fit any furry friend. The hat is adorned with sparkly rhinestones and features a stylish cowboy design. Let your pet stand out in any crowd and make a fashion statement with our Bling Cowboy Hat.
Step into a Whimsical World with a Bling Cowboy Hat: Make Your Pet the Star!
Out Past Midnight Boots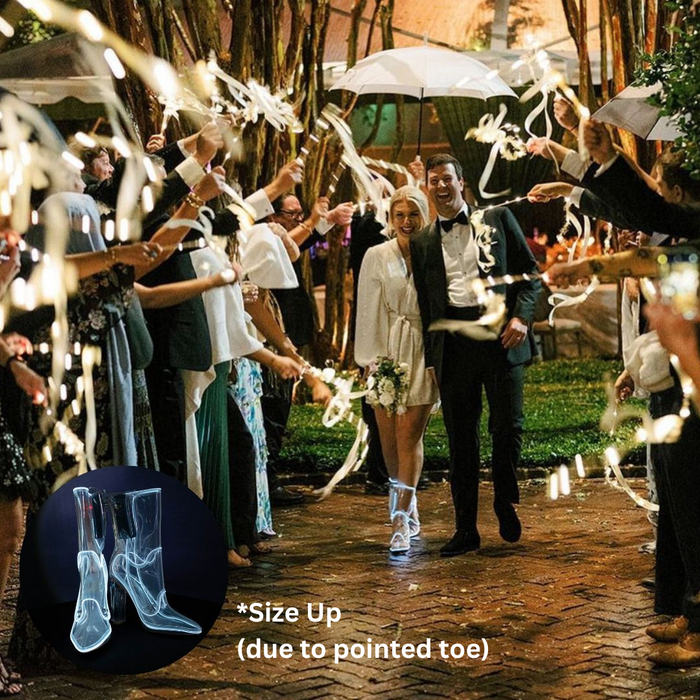 Turn your pet into a superstar with a stylish bling cowboy hat. Step into a whimsical world where your furry friend becomes the center of attention. This eye-catching accessory will make heads turn and add a touch of glamour to any occasion. Whether it's a festive gathering or a playful day at the park, your pet will steal the show with their statement hat. Let your pet shine like a star and see how their confidence soars while rocking this fashionable accessory.
Effortlessly Chic: How a Bling Cowboy Hat Can Add Fantasy Flair to Your Pet's Look.
Discover the magic of a bling cowboy hat for your beloved pet and infuse their look with a touch of fantasy and glamour. With its effortlessly chic design, this accessory is sure to make heads turn and create a fashion statement. Whether it's for a special occasion or everyday wear, your pet will exude confidence and style with this unique hat. So why wait? Elevate your pet's wardrobe and let them shine like never before in this enchanting bling cowboy hat.
Conclusion
In conclusion, adding a bling cowboy hat to your pet's accessories can bring a touch of fantasy and fun to their wardrobe. Not only does it make them look adorable, but it also adds a unique and eye-catching element to their overall appearance. So why not treat your pet to a little bit of bling and watch them strut their stuff with style?
FAQ 1: What size cowboy hat should I get for my pet?
When choosing a cowboy hat for your pet, it is important to measure their head circumference. Use a flexible measuring tape and wrap it around the widest part of their head, just above the ears. Refer to our size chart to find the perfect fit for your furry friend.
FAQ 2: Is the cowboy hat adjustable?
Yes, our bling cowboy hats for pets come with an adjustable strap or elastic band. This ensures a secure and comfortable fit for pets of all sizes.
FAQ 3: Can I wash the cowboy hat if it gets dirty?
Yes, our cowboy hats are made from durable materials that can be spot cleaned or gently hand washed. Please refer to the care instructions on the product label for specific washing guidelines.
FAQ 4: Are these cowboy hats suitable for all pets?
Our cowboy hats are designed to fit a range of pets, including dogs, cats, and small animals like rabbits and guinea pigs. However, it is always important to consider your pet's comfort and safety when accessorizing them. If your pet shows any signs of discomfort, it is best to remove the hat.
FAQ 5: How do I style my pet with the bling cowboy hat?
To style your pet with the bling cowboy hat, simply place it on their head and adjust the strap or elastic band for a snug fit. You can let your pet's personality shine by adding additional accessories like bandanas or necklaces. Just make sure your pet is comfortable and supervised while wearing any accessories.
FAQ 6: Can I return or exchange the cowboy hat if it doesn't fit?
Yes, we offer a return or exchange policy for our products. If the cowboy hat doesn't fit your pet properly, you can contact our customer service team within the specified return/exchange period to initiate the process. Please refer to our website for more information on our return policy.