Get ready to take your furry friend to the wild west with the Cowboy Hat for Small Pets. This adorable accessory is the perfect way to dress up your pet for carnival celebrations or themed parties. Designed to be comfortable and stylish, your pet is sure to turn heads in this miniature cowboy hat.
Introduction to the Cowboy Hat for Small Pets
The Cowboy Hat for Small Pets is the perfect accessory to dress up your furry friends. Made from high-quality materials, this hat is designed specifically for small pets such as dogs, cats, and rabbits. It features an adjustable strap to ensure a comfortable fit on any pet's head. With its adorable design and vibrant colors, this hat will make your pet stand out in any crowd. Whether you want to dress up for a special occasion or simply add some fun to your pet's everyday look, the Cowboy Hat for Small Pets is a must-have accessory.
Mini NC Hat
Benefits of a Cowboy Hat for Small Pets during Carnival Celebrations
During carnival celebrations, small pets can benefit from wearing a cowboy hat. The hat provides protection from the sun's harmful rays, especially for pets with lighter colored fur. It also helps to keep their heads cool and comfortable during the festivities. Additionally, the cowboy hat adds an adorable and festive touch to their appearance, making them the talk of the event. Lastly, it serves as a great accessory for pet owners who want to match their pets' costumes and create a cohesive look.
Features and Design of the Cowboy Hat that make it Ideal for Small Pets
Neon Cowboys® Hat
The cowboy hat has features and design elements that make it ideal for small pets. Firstly, the hat has a wide brim, which provides ample shade and protection from the sun's harmful rays. This is especially important for pets with sensitive skin or fur. Secondly, the hat is made from lightweight materials, ensuring that it is comfortable for the pet to wear. Thirdly, the hat is adjustable, allowing it to fit snugly on pets of different sizes. Additionally, the hat has a chin strap to keep it securely in place, even during playtime. Lastly, the hat is stylish and fashionable, making pets look adorable and trendy.
Tips on Choosing the Right Size and Style of Cowboy Hat for Your Small Pet
LED Starlight Projectors for Roller Skates
Choosing the right size and style of cowboy hat for your small pet can be a fun and fashionable way to accessorize them. Firstly, measure the circumference of your pet's head using a soft measuring tape. This will help you determine the appropriate size of hat for them. Additionally, consider the style of the hat that would suit your pet's personality and appearance. A wide-brimmed hat can provide extra shade and protection from the sun. Lastly, ensure that the hat is comfortable and secure on your pet's head, allowing them to move and breathe easily.
How to Properly Secure and Attach the Cowboy Hat to Your Small Pet
Out Past Midnight Boots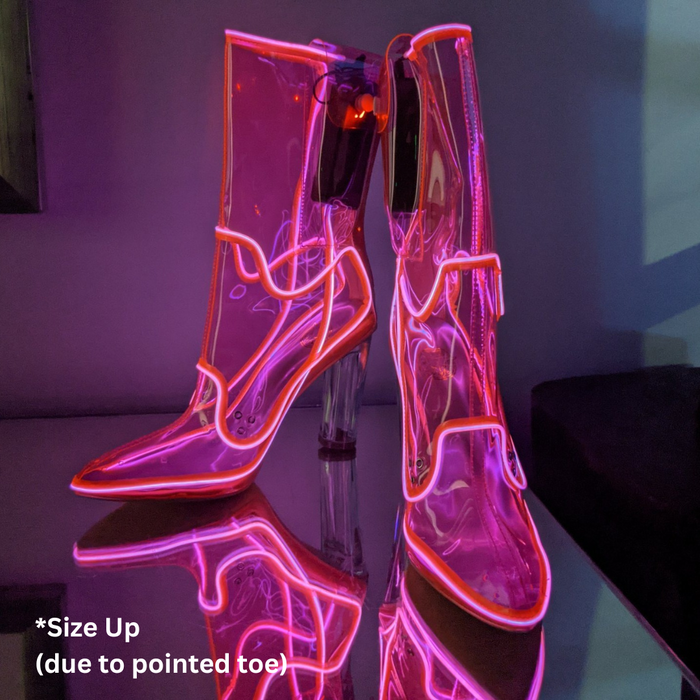 When it comes to securing and attaching a cowboy hat to your small pet, there are a few important steps to follow. First, ensure that the cowboy hat is the appropriate size for your pet and won't obstruct their vision or cause discomfort. Next, gently place the hat on your pet's head, making sure it sits snugly. You can then use elastic straps or small clips to secure the hat in place, taking care not to fasten them too tightly. Finally, monitor your pet closely while they are wearing the hat to ensure they are comfortable and safe.
Fun and Creative Ways to Incorporate the Cowboy Hat into your Small Pet's Carnival Costume
If you're looking for a unique and playful costume idea for your small pet, why not consider incorporating a cowboy hat? Not only will it add a fun and quirky touch, but it can also help create a cohesive theme for your pet's carnival costume. Whether your furry friend is dressing up as a rodeo star or a wild west outlaw, the cowboy hat is a versatile accessory that can easily be customized to fit their individual style. You can even get creative and add embellishments like feathers, beads, or even miniature cowboy boots to complete the look. So, don't be afraid to think outside the box and have fun with your pet's costume!
Conclusion
In conclusion, the Cowboy Hat for Small Pets is a must-have accessory for any pet owner looking to add some fun to their pet's wardrobe. Whether it's for a carnival celebration, a photo shoot, or just for everyday use, this adorable hat is sure to bring a smile to everyone's faces. So why not treat your furry friend to a stylish new accessory and let them join in on the festivities?
FAQs
Question: Can this cowboy hat fit large pets?
Answer: No, this cowboy hat is designed specifically for small pets and may not fit larger animals.
Question: Is this hat suitable for daily wear?
Answer: Yes, this hat is made with comfortable materials and can be worn daily by your small pets.
Question: Is the hat adjustable?
Answer: Yes, the hat comes with an adjustable strap to ensure a secure and comfortable fit for your pet.
Question: Can this hat be used for other occasions besides carnival celebrations?
Answer: Absolutely! This hat can be used for various occasions such as pet birthday parties, photoshoots, or themed events.
Question: How do I clean the hat?
Answer: The cowboy hat can be cleaned with a damp cloth and mild soap. Allow it to air dry before using it again.
Question: Does this hat come in different colors?
Answer: At the moment, this hat is only available in one color, but we may introduce more color options in the future.