Welcome to Party-Pawfect, where we believe that every occasion deserves a memorable celebration, including anniversaries. In this article, we are thrilled to introduce our latest addition to our party line-up: Anniversary Hoedowns with Stylish Cowboy Hats for Pets. Get ready to put on your cowboy boots and saddle up as we bring you an unforgettable experience filled with western-inspired fun and adorable accessories for your furry friends. So, join us as we dive into the world of wagging tails, line dancing, and picture-perfect memories in this one-of-a-kind anniversary celebration!
Celebrating Milestones in Style: Anniversary Hoedowns for Pets
Pets are an important part of our lives, so why not celebrate their milestones in style? Whether it's their first birthday or adoption anniversary, hosting an anniversary hoedown for pets is a unique way to show them love and create lasting memories. Imagine a pet-themed party with cowboy hats, bandanas, and a lively hoedown atmosphere. From adorable pet-themed decorations to delicious treats and games, this event can be tailored to suit each pet's personality and preferences. Let's make our furry friends feel special and commemorate their milestones with a fun-filled hoedown that they'll never forget!
Mini NC Hat
How to Throw a Pawfect Hoedown Party for Your Pet's Anniversary
Throwing a pawfect hoedown party for your pet's anniversary can be a fun and memorable experience. Start by sending out adorable invitations to your furry friends and their owners. Decorate the venue with a country theme, complete with hay bales, cowboy hats, and bandanas. Set up games and activities that your pet and their friends can enjoy, such as a pet-friendly obstacle course or a game of fetch. Don't forget to provide plenty of treats and refreshments for both the pets and their owners. With some planning and creativity, you can ensure that your pet's anniversary party is a howlin' good time for everyone involved.
Dressing Up in Style: Stylish Cowboy Hats for Pets at Anniversary Hoedowns
Neon Cowboys® Hat
Celebrate in style at anniversary hoedowns with our collection of stylish cowboy hats for pets. Dressing up your furry friend just got more exciting with our range of high-quality hats designed especially for pets. Whether you have a dog, cat, or even a small bunny, we have the perfect hat to make them the center of attention at any celebration. Our hats are not only fashionable but also comfortable, ensuring that your pet stays happy and stylish all night long. So, saddle up and get ready to party with our stylish cowboy hats for pets.
Make Your Pet's Anniversary Party Memorable with a Western-themed Hoedown
LED Starlight Projectors for Roller Skates
Celebrate your beloved pet's special day in style with a Western-themed hoedown! Host a memorable anniversary party filled with cowboy hats, boots, and country music. Transform your backyard into a rustic, ranch-inspired setting, complete with hay bales and a barn backdrop. Dress up your furry friend in a cute cowboy costume, and invite all your friends and their pets to join in the fun. Create a pet-friendly saloon serving delicious treats and refreshing drinks. Play games such as mini rodeo competitions and a lasso toss for added entertainment. This Western-inspired celebration will surely make your pet's anniversary party an unforgettable experience for everyone!
Planning the Perfect Hoedown Party for Your Pet's Anniversary: Tips and Ideas
Out Past Midnight Boots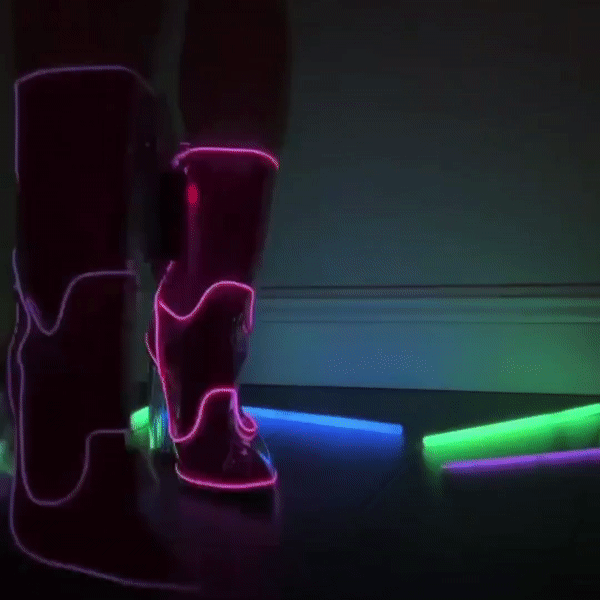 If you're looking to throw a memorable hoedown party for your pet's anniversary, there are several tips and ideas to consider. Firstly, choose a rustic barn or outdoor location to set the perfect Western ambiance. Decorate with hay bales, cowboy hats, and bandana-themed accessories. Serve up some delicious BBQ or picnic-style food for both pets and humans to enjoy. Don't forget to include fun activities like line dancing or even a pet costume contest. Lastly, make sure to create a cozy, pet-friendly space for your furry friends to relax and socialize. With careful planning, your pet's hoedown party will be a paw-some celebration to remember!
Go Yeehaw! Adding a Fun Twist to Your Pet's Anniversary Celebration with Cowboy Hats and a Hoedown Theme
Celebrate your pet's anniversary in style with a fun and unique twist by adding cowboy hats and a hoedown theme. Let your furry friend embrace their inner cowboy as they strut around in their very own cowboy hat, creating cute and memorable photo opportunities. Get into the spirit by decorating your home with western-themed decorations, playing country music, and hosting a hoedown party complete with line dancing and tasty treats for both humans and pets. Your pet and guests are sure to have a rootin' tootin' good time at this one-of-a-kind celebration. Yeehaw!
Conclusion
In conclusion, Party-Pawfect offers a unique and fun way to celebrate anniversaries with their Anniversary Hoedowns. With the addition of the stylish cowboy hat for pets, owners can ensure that their furry friends are dressed for the occasion. These events are sure to create lasting memories and provide a festive atmosphere for all attendees. Don't miss out on the opportunity to throw a hoedown like no other and make your anniversary celebration truly pawfect.
FAQs
1. What is a hoedown party?
A hoedown party is a festive gathering that typically involves country or western-themed decorations, music, and activities.
2. How can I plan a hoedown party for my pet's anniversary?
You can plan a hoedown party for your pet's anniversary by selecting a country-inspired theme, decorating the venue with hay bales, bandanas, and cowboy boots, and organizing fun activities like a pet-friendly dance floor or a costume contest.
3. What types of food should I offer at a hoedown party for pets?
For a hoedown party for pets, it is important to offer pet-friendly snacks like homemade dog biscuits or catnip-infused treats. Avoid serving any human food that may be harmful to animals.
4. How can I create a pet-friendly hoedown party atmosphere?
To create a pet-friendly hoedown party atmosphere, make sure the venue is secure and free from any hazards. Also, provide plenty of shade, water bowls, and comfortable resting areas for your pets.
5. Are there any specific safety precautions I should take for a hoedown party for pets?
Yes, there are a few safety precautions to consider. Ensure that all decorations and props are pet-safe and cannot be chewed or swallowed. Keep an eye on your pets at all times to prevent any accidents or injury during the party.
6. What are some potential hoedown party activities for pets and their owners?
Some potential hoedown party activities for pets and their owners include pet-friendly line dancing, a photo booth with fun props, or even a friendly tug-of-war competition. It's important to choose activities that are suitable for both pets and their human companions.