Are you planning to attend a country fair event with your pet? Want to make sure your furry friend looks the part? Look no further than a stylish cowboy hat! With this accessory, you can easily enhance your pet's appearance and add a touch of western charm. So, why not give your pet a fashion upgrade and set them apart from the crowd at the country fair?
The Perfect Accessory for Your Pet: A Cowboy Hat!
Looking to add some flair to your pet's style? Look no further than a cowboy hat! This trendy accessory will have your furry friend looking like a true Western star. Whether you have a dog, cat, or even a small critter, a cowboy hat is the perfect way to show off their unique personality. Not only will it make them the talk of the town, but it will also provide protection from the sun and keep them looking cool. So, why wait? Grab a cowboy hat today and let your pet's fashion sense shine!
Mini NC Hat
Get Your Pet Ready for the Country Fair with a Stylish Cowboy Hat!
Get your pet ready for the country fair in style with a trendy cowboy hat! Whether your furry friend is a dog, cat, or even a rabbit, this fashionable accessory will make them look like the ultimate Western fashionista. Made with high-quality materials, the hat is both comfortable and durable, ensuring that your pet can strut their stuff all day long. So, don't miss out on the chance to have the most stylish pet at the fair – grab a cowboy hat today!
How to Choose the Right Cowboy Hat for Your Pet's Country Fair Look
Neon Cowboys® Hat
When it comes to dressing up your pet for a country fair, choosing the right cowboy hat is essential. Firstly, consider the size of your pet's head and select a hat that will fit comfortably without sliding off. Secondly, look for a hat that matches the overall theme and color scheme of your pet's outfit. A classic, wide-brimmed hat is always a great choice for a country fair look. Lastly, don't forget to ensure that the hat is made from pet-safe materials and is comfortable for your furry friend to wear. With these tips in mind, your pet will be sure to turn heads at the country fair with their stylish cowboy hat.
Step-by-Step Guide: How to Dress Your Pet in a Cowboy Hat for Country Fair Events
LED Starlight Projectors for Roller Skates
Dressing up your pet in a cowboy hat for country fair events can be a fun and adorable way to show off their personality. Start by measuring your pet's head to ensure the hat fits properly. Then, gently place the hat on their head, making sure their ears are comfortably positioned. Secure the hat with a small strap or elastic to prevent it from falling off. Lastly, allow your pet some time to get used to wearing the hat before taking them out to the fair. Remember to always prioritize your pet's comfort and safety when dressing them up.
Rock the Western Style: Transform Your Pet's Look with a Cowboy Hat!
Out Past Midnight Boots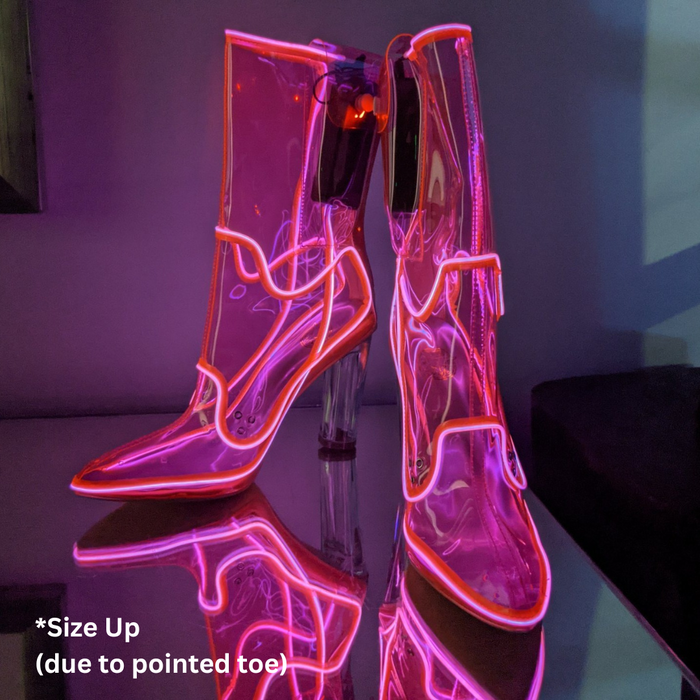 Give your pet a fun and stylish makeover with our Western-inspired cowboy hat. Made with high-quality materials, this hat is designed to comfortably fit on your furry friend's head. Whether you have a dog, cat, or even a small pet like a rabbit or guinea pig, they can all rock the Western look with this adorable accessory. Perfect for parties, photoshoots, or even just a day out, this cowboy hat will surely turn heads and make your pet the star of the show. Grab one today and let your pet's inner cowboy shine!
Top Tips for Making Your Pet the Center of Attention at Country Fair Events with a Cowboy Hat!
If you are planning to take your pet to country fair events and want them to steal the show, here are some top tips for making them the center of attention. First, get them a cowboy hat that fits them well. It will instantly give them a cute and unique look. Next, spend some time training them to do a few tricks like sitting or rolling over, as these will impress the crowds. Finally, make sure to give them lots of love and attention throughout the day, and don't forget to capture those adorable moments on camera. With these tips, your pet will be the star of the show at any country fair event!
Conclusion
In conclusion, dressing up your pet with a cowboy hat for country fair events adds a fun and charming touch to their appearance. Not only does it make them stand out in the crowd, but it also allows them to join in on the festivities and embrace the country fair spirit. So why not show off your pet's style and make them the star of the event with a stylish cowboy hat?
FAQs
1. Can I make my pet wear a cowboy hat?
Yes, you can definitely make your pet wear a cowboy hat. It's a fun way to transform their look and add a touch of western style to their attire. Just make sure to choose a hat that fits their size comfortably.
2. Is it safe for my pet to wear a cowboy hat?
As long as you choose a cowboy hat specifically designed for pets, it is generally safe for them to wear. These hats are made with pet-friendly materials and come with adjustable straps for a secure fit. However, always supervise your pet when they're wearing any type of accessory.
3. How do I measure my pet's size for a cowboy hat?
To measure your pet's size for a cowboy hat, use a flexible measuring tape and wrap it around the widest part of their head, just above their ears. Take note of the measurement in inches and refer to the hat size chart provided by the manufacturer to determine the correct size.
4. Can I customize the cowboy hat for my pet?
Yes, you can definitely customize the cowboy hat for your pet. Many online stores offer personalized options where you can add their name or choose from various decorative elements like feathers or beads. You can also get creative and add your own embellishments if you prefer.
5. How do I clean the cowboy hat if it gets dirty?
Cleaning a pet's cowboy hat is similar to cleaning other fabric accessories. Most hats can be gently hand washed using mild soap and water. Make sure to remove any detachable parts, let the hat air dry fully, and reshape it if necessary before allowing your pet to wear it again.
6. Can any pet wear a cowboy hat?
While cowboy hats are commonly designed for dogs, there are also options available for cats, rabbits, and other small pets. However, it's important to consider your pet's size, temperament, and comfort level when deciding to make them wear a cowboy hat. Always prioritize their safety and well-being.