Are you ready to take a trip back in time to the Wild West? Get ready to saddle up and party in style with our exciting Wild West Party Fun! And don't forget about your furry friends - they too can join in on the fun with our stylish cowboy hats for pets.
The Perfect Pet Accessory: Cowboy Hats for Wild West Party Fun!
Get ready to lasso some fun at your next wild west party with the perfect pet accessory: cowboy hats! Whether your furry friend is a dog, cat, or even a tiny hamster, they can join in on the western-themed fun with these adorable hats. Made with comfortable materials and adjustable sizing, these cowboy hats are designed to fit pets of all sizes. Not only will your pet look absolutely adorable, but they will also be the talk of the party. So saddle up and make your pet the ultimate party cowboy with these fantastic pet cowboy hats!
Mini NC Hat
Step up Your Pet's Style Game with Stylish Cowboy Hats
Give your pet the ultimate fashion upgrade with these stylish cowboy hats. No longer reserved only for cowboys, these hats are perfect for any four-legged fashionista. Made with high-quality materials, these hats will not only make your pet look super trendy, but they will also provide protection from the sun. Whether you're taking your pet to a special event or just want to make a fashion statement during your daily walks, these cowboy hats are a must-have accessory. So why wait? Step up your pet's style game today and make them the envy of all their furry friends.
Get Your Pet Party-Ready with Trendy Wild West Accessories
Neon Cowboys® Hat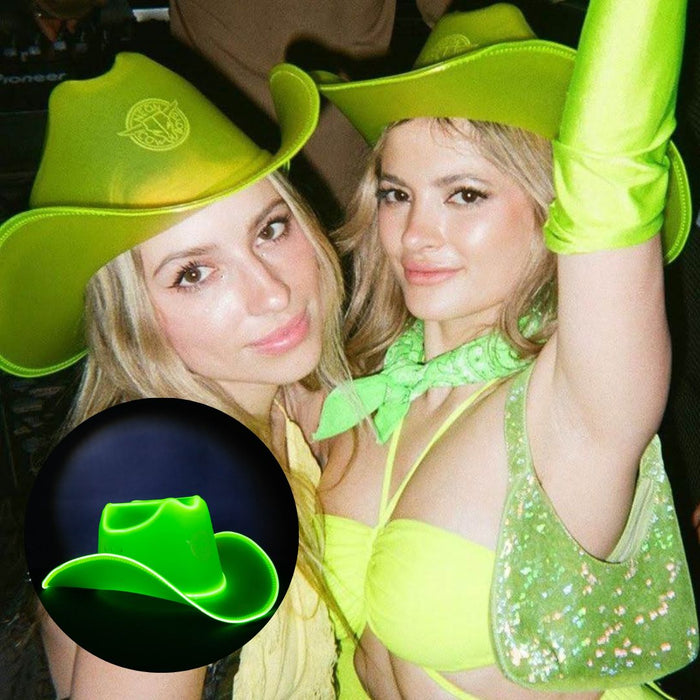 If you're looking to get your pet party-ready, you can't go wrong with trendy Wild West accessories. From bandanas to cowboy hats, there are plenty of options to choose from to make your furry friend the star of any gathering. Not only will they be the most fashionable pet in the room, but they'll also be able to show off their inner cowboy or cowgirl spirit. So, grab a stylish accessory and get ready to have a rootin' tootin' good time with your pet at the next party.
Transform Your Pet into a Wild West Star with Cowboy Hats
LED Starlight Projectors for Roller Skates
Give your pet a wild west makeover with our collection of stylish cowboy hats! These hats are the perfect accessory to make your furry friend look like a true western star. Whether you have a dog, cat, or even a small critter, we have the perfect size to fit them all. These hats are made of high-quality materials, ensuring comfort and durability for your pet. So saddle up and let your pet rock their new cowboy hat with style and confidence!
How to Choose the Right Cowboy Hat for Your Pet's Wild West Adventure
Out Past Midnight Boots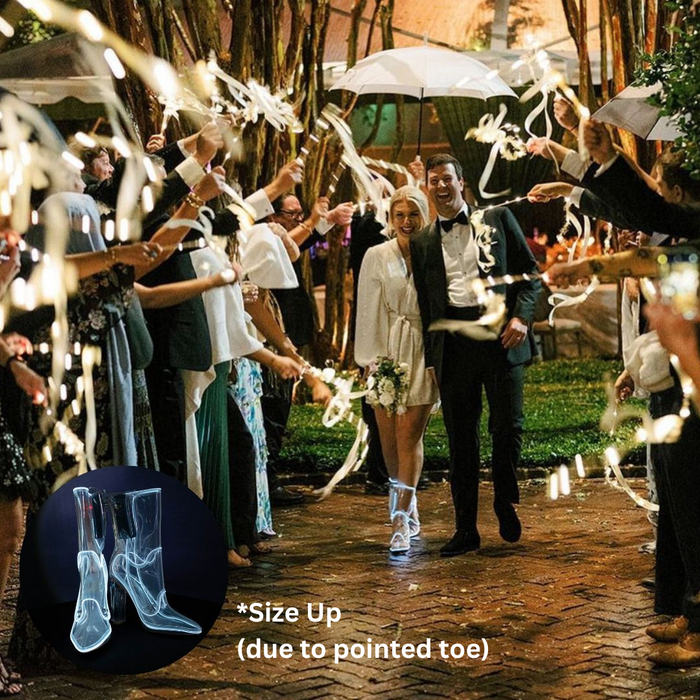 When it comes to choosing the perfect cowboy hat for your pet's wild west adventure, there are a few key factors to consider. Firstly, you'll want to ensure that the hat is the right size for your pet's head, to ensure maximum comfort and security. Secondly, think about the material of the hat - sturdy, yet lightweight options like straw or felt hats can withstand the elements while being gentle on your pet. Lastly, don't forget about style! Choose a hat that matches your pet's personality and adds an extra touch of flair to their western look. With these tips in mind, your furry friend will be ready to take on the wild west in style.
Upgrade Your Pet's Wild West Costume with a Stylish Cowboy Hat
Level up your furry friend's Wild West outfit by adding a trendy cowboy hat. This stylish accessory will instantly transform their costume and make them the talk of the town. Whether you're attending a pet-friendly event or just want to capture adorable pictures, this upgrade will surely make your pet stand out. With its authentic design and quality materials, the cowboy hat will not only complete the look but also keep your pet comfortable and protected all day long. So, grab this accessory to give your pet's costume that extra dose of pizzazz they deserve!
Conclusion
In conclusion, preparing your pet for a Wild West party with stylish cowboy hats will add a fun and unique element to their attire. Whether it's a dog, cat, or any other furry friend, they'll be sure to stand out and be the life of the party. So, don't forget to get your pet ready and let them join in on the fun with their own stylish cowboy hat!
FAQ 1: What factors should I consider when choosing a cowboy hat for my pet's wild west adventure?
When choosing a cowboy hat for your pet's wild west adventure, consider the size, material, style, comfort, durability, and any additional features such as adjustable straps or ventilation.
FAQ 2: How do I determine the right size of cowboy hat for my pet?
To determine the right size of cowboy hat for your pet, measure the circumference of their head just above their ears using a measuring tape. Refer to a size chart provided by the hat manufacturer to find the appropriate size based on the measurement.
FAQ 3: What materials are commonly used for cowboy hats?
Common materials used for cowboy hats include felt, straw, and leather. Felt cowboy hats are durable and provide good insulation, while straw cowboy hats are lightweight and breathable. Leather cowboy hats offer a more rugged and durable option.
FAQ 4: What are the different styles of cowboy hats available for pets?
There are various styles of cowboy hats available for pets, including traditional western hats with wide brims and high crowns, rodeo-style hats with a smaller brim and lower crown, and novelty hats with fun designs and embellishments.
FAQ 5: How important is comfort when choosing a cowboy hat for my pet?
Comfort is essential when choosing a cowboy hat for your pet. Ensure that the hat fits securely without causing any discomfort or obstructing their vision. Look for hats with padded sweatbands or adjustable chin straps for added comfort.
FAQ 6: Can I clean my pet's cowboy hat?
It depends on the material of the cowboy hat. Felt hats can usually be cleaned using a soft brush or damp cloth. Straw hats can be cleaned with a soft brush or a mixture of mild soap and water. Leather hats may require special leather-cleaning products. Always check the care instructions provided by the manufacturer.