Welcome to our introduction! We are thrilled to present our latest product, an exciting and unique pet hat that draws inspiration from the adventurous Wild West. Get ready to celebrate unforgettable product launch parties with a touch of western charm and bring out the inner cowboy or cowgirl in your beloved pets. So, put on your boots, saddle up, and join us as we embark on this wild and fun-filled journey!
The Inspiration Behind Our Wild West-Inspired Pet Hat
Our wild west-inspired pet hat was inspired by the rugged and adventurous spirit of the old west. We wanted to capture the essence of this exciting era and bring it to life in a fun and adorable accessory for our furry friends. The hat features intricate detailing, such as a sheriff badge and a bandana, to give it an authentic and rustic look. Your pet will be the talk of the town with this stylish and unique hat that pays homage to the rich history of the wild west.
Mini NC Hat
How to Throw the Perfect Product Launch Party with a Wild West Theme
Throwing the perfect product launch party with a Wild West theme can be a fun and unique way to introduce your new product. Start by choosing a suitable venue, such as a rustic barn or saloon, and decorate it with cowboy hats, hay bales, and wanted posters. Serve delicious western-inspired food and drinks, like BBQ ribs and whiskey cocktails. Plan engaging activities, such as line dancing or a mechanical bull ride, to entertain your guests. Finally, don't forget to promote your product throughout the event and provide memorable takeaways for your attendees. With careful planning and attention to detail, your Wild West-themed product launch party is sure to be a memorable success!
Unleash Your Pet's Inner Cowboy with Our Wild West Pet Hat
Neon Cowboys® Hat
Give your furry friend a taste of the wild west with our stylish pet hat. Whether you have a dog, cat, or even a rabbit, this hat will unleash their inner cowboy. Made from high-quality materials, it is comfortable and durable, ensuring it stays on during all their adventures. With its unique western design, your pet will turn heads and be the talk of the town. So saddle up and get ready to show off your pet's wild side with our Wild West Pet Hat.
Why Our Wild West-Inspired Pet Hat is a Must-Have for Product Launch Parties
LED Starlight Projectors for Roller Skates
With its unique wild west-inspired design, our pet hat is the ultimate must-have accessory for product launch parties. This hat not only adds a touch of fun and excitement to any event but also keeps your furry friend looking stylish and on-trend. Made from high-quality materials, it ensures comfort and durability for your pet. Grab this one-of-a-kind hat and make a statement at your next product launch party.
Tips and Tricks for Dressing Up Your Pet in a Wild West Theme
Out Past Midnight Boots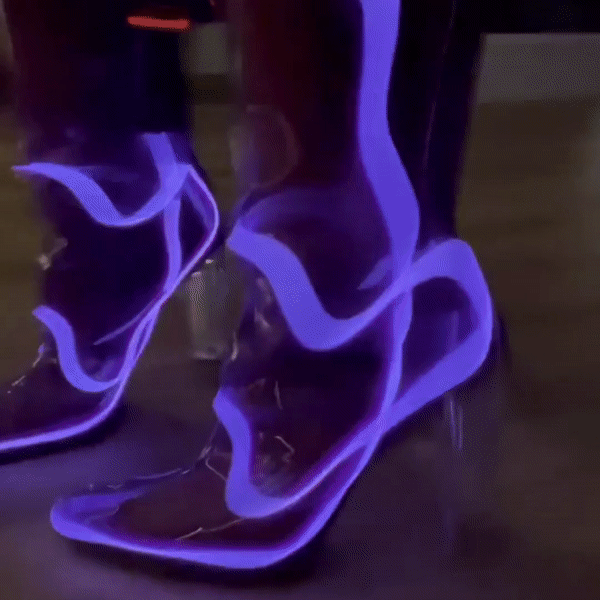 If you're looking to dress up your pet in a wild west theme, there are a few tips and tricks to follow. First and foremost, choose the right costume that fits comfortably and doesn't restrict movement. Consider options like a cowboy hat, bandana, or even a miniature saddle. Accessorize with small, non-toxic props that add to the overall theme. Lastly, make sure to reward your pet with treats and praise for their cooperation during the dressing up process. Remember, the most important thing is that your pet feels comfortable and happy while embracing their wild west style.
Customer Reviews: What Pet Owners are Saying About Our Wild West Pet Hat
Our customers are loving our Wild West Pet Hat! They have been raving about the quality, style, and comfort that this hat provides for their furry friends. They are impressed by how well it fits and stays on, even during playtime. The hat's design and detailing have received many compliments, with customers noting how cute and unique it looks on their pets. Overall, our Wild West Pet Hat is a hit among pet owners, and they highly recommend it to others looking to add some fun and flair to their pet's wardrobe.
Conclusion
In conclusion, our Wild West-inspired pet hat is the perfect accessory for unforgettable product launch parties. With its yeehaw spirit and unique design, it will surely make a statement and add a fun twist to any event. Don't miss the opportunity to give your furry friend a Wild West makeover and make your product launch unforgettable. Order now and let the fun begin!
1. How can I dress up my pet in a Wild West theme?
To dress up your pet in a Wild West theme, you can try using a bandana as a neck accessory, a cowboy hat, or even a small vest. Additionally, you can look for pet-sized cowboy boots to complete the look.
2. Are there any specific clothing items that are common in a Wild West theme?
Yes, some common clothing items for a Wild West theme include plaid shirts, denim jackets or vests, and Fringed leather accessories.
3. Should I consider my pet's comfort when dressing them up in a theme?
Absolutely! It is crucial to prioritize your pet's comfort when dressing them up. Avoid tight or restrictive clothing that may cause discomfort or restrict their movement.
4. Can I make my own Wild West-themed accessories for my pet?
Yes, you can get creative and make your own Wild West-themed accessories for your pet. For example, you can cut out a bandana from a piece of fabric, or use fabric paint to decorate a plain vest.
5. Are there any safety precautions I should take when dressing up my pet?
When dressing up your pet, make sure that the outfit doesn't have any small or dangling parts that could be easily chewed or swallowed. Additionally, always supervise your pet while they are wearing any clothing or accessories.
6. Can I participate in a Wild West-themed pet parade or costume contest?
Yes, many places organize Wild West-themed pet parades or costume contests. Check your local community events or pet stores to see if there are any upcoming opportunities to showcase your pet's Wild West outfit!